Lockout Tagout Online Course
Certify that you or your employees are ensuring that dangerous machines are properly shut off and not able to be accidentally restarted prior to maintenance or repair work by practicing safe lockout-tagout procedures. You or your employees need to take a proven lockout tagout training course online to get certified. Our Lockout Tagout Online Course is I-CAB recognized and was developed using the CSA standards Z462 – Workplace Electrical Safety and Z460-13 Control of Hazardous Energy – Lockout and Other Methods.
Learn The Devices Used In, and the Possible Hazards of Lockout Tagout
With our Lockout Tagout Training Course Online, participants will learn:
Workplace Responsibilities & Legal Requirements
Hazard Awareness
Devices used in Lockout Tagout
Seven steps of proper Lockout Tagout
Common mistakes and mishaps
The Lockout Tagout (LOTO) Online Course takes approximately 90 minutes to complete.
Our Lockout Tagout Training Course Online provides the most updated course materials and information.
Reviews and testing will take place throughout the course. Participants must achieve a mark of 80% or higher to earn their certificate of completion. Those candidates, who do not obtain the required mark in our Lockout Tagout Training Canada Course Online, will be allowed to repeat the course two additional times.
Certificate of Completion
Participants who successfully pass this program will earn a certificate of completion which they can print out or download for their records. This certificate is valid for 3 years.
What steps are involved in the Lockout Tagout procedure?
Prepare for shutdown
Notify all affected employees
Equipment Shutdown
Isolation of system from hazardous energy
Dissipation (removal) of residual or stored energy
Lockout/Tagout
Verify Isolation
Perform Maintenance or Service Activity
Remove Lockout/Tagout devices
Don't neglect residual energy.
Clear all personnel from the danger zone.
The person who applies the lock and/or tag must also be the one who removes it.
Before restarting, perform a thorough safety check.
Training is an ongoing responsibility.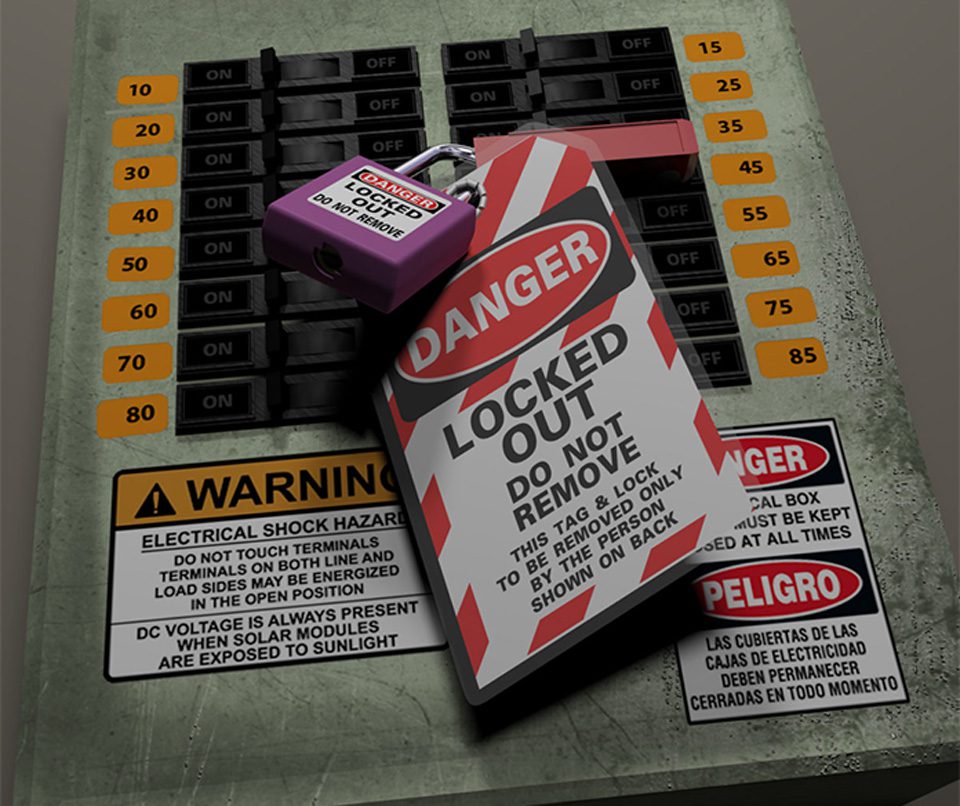 Certificate ready for print/download upon course completion

100% Satisfaction guarantee
Other courses you may be interested in:
Propane Cylinder Handling Online Course
Confined Space Awareness Online Course
Chainsaw Safety Online Course