WHMIS 2015/GHS Certification Online Course
Our WHMIS 2015/GHS Certification Online Course will certify that you or your employees are practicing safe handling of hazardous materials in the workplace. The most-recent version of Canada's law for labeling hazardous chemicals was updated to align with the worldwide standards of the GHS (Globally Harmonized System of Classification and Labeling of Chemicals). This WHMIS 2015/GHS Training Course Online is recognized by the International Competency Assessment Board (I-CAB).
Review Previous WHMIS Regulations and Learn New WHMIS 2015/GHS Requirements
With our WHMIS 2015/GHS Certification Online Course, participants will learn:
Introduction to WHMIS 2015/GHS
Interpretation of Data Sheets and Labels
Hazard Classes
Safe Storage, Handling, Use and Disposal of Hazardous Chemicals
What to Do after an Emergency or Spill
Our WHMIS 2015/GHS Certification Online Course Canada offers the most advanced study materials and information available today.
Since 1988, the Workplace Hazardous Materials Information System (also known as WHMIS) has protected Canadian workers from hazardous chemical products by ensuring they have the information and training needed to work safely. In 2015, Canada began making changes to WHMIS to include the Globally Harmonized System (GHS), a system developed by the United Nations to help standardize hazard communication around the world. The goal was to create a program that:
Ensures information regarding controlled products is readily available
Sets standards for the type and amount of information made available by suppliers
Reduces occupational illness, injury, accidents, and disease
This program is known as WHMIS 2015/GHS. Since the end of 2018, WHMIS 2015 and the implementation and adaptation of GHS have been fully enforced across Canada.
The main objective of WHMIS 2015/GHS, and this WHMIS online training course, is to increase your knowledge of controlled products in the workplace and their safe handling practices. Upon completion of this course, you should be able to:
Describe legislated WHMIS 2015/GHS responsibilities for employers, supervisors, and workers
Explain WHMIS 2015/GHS education and training requirements
Identify controlled product classes, categories, and pictograms
List and describe routes of exposure
Identify possible health effects of exposure to controlled products
List potentially required PPE
Explain the difference between supplier and workplace labels
Outline procedures for transferring controlled products to another container
Identify the sections of a safety data sheet
Information in this course will be presented in 5 chapters:
Chapter 1: WHMIS 2015/GHS Responsibilities
Chapter 2: Hazard Classification
Chapter 3: Exposure
Chapter 4: Labels
Chapter 5: Safety Data Sheets
Duration of Online WHMIS/GHS Training
Our WHMIS 2015/GHS online training Canada Course takes approximately 90 minutes to complete.
Participants must achieve a mark of 80% or higher to earn their certificate of completion. Those that do not reach the required mark will be allowed to repeat the course two additional times.
Certificate of Completion
Participants who successfully pass the WHMIS 2015/GHS Certification Online Course will earn a certificate of completion, which they can print out or download for their records.
What are the differences between WHMIS and WHMIS 2015/GHS?
The original Workplace Hazardous Materials Information System (WHMIS) laws were put in place in 1988 to plan for providing information on the safe use of hazardous materials used in Canadian workplaces.
WHMIS was updated in 2015 to meet the standards of the GHS (Globally Harmonized System of Classification and Labeling of Chemicals)
Under WHMIS 2015, "controlled products" are called "hazardous products"
WHMIS 2015 has new rules for classifying hazardous workplace chemicals;
There are now two main hazard classes – physical hazards and health hazards
There are now new label requirements, including pictograms instead of symbols
There is now a different format for safety data sheets
The key responsibilities of suppliers, employers and workers are the same under WHMIS 2015.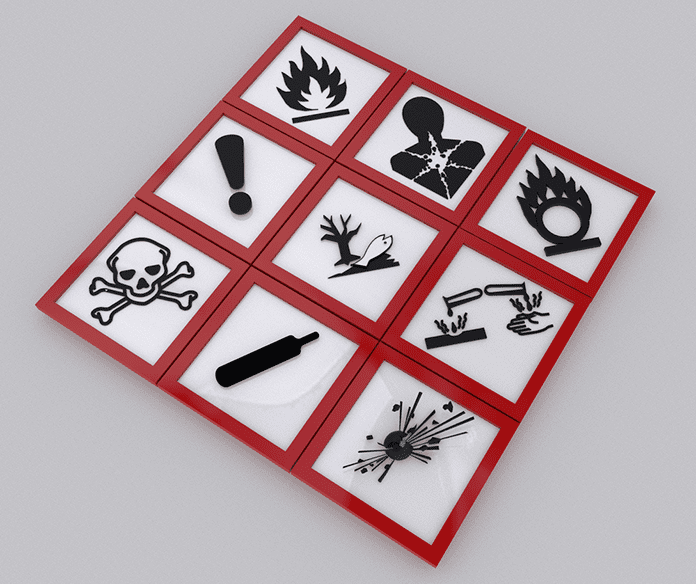 Certificate ready for print/download upon course completion

100% Satisfaction guarantee
Other courses you may be interested in:
Workplace Harassment & Violence Prevention Online Course
Professional Driver Improvement (PDIC) Online Course
Hours of Service Online Course